MESSAGE FROM THE HONORARY SECRETARY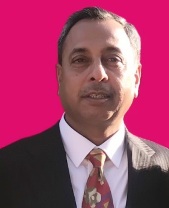 Welcome to the website of the Jammu and Kashmir Regional Branch of Indian Institute of Public Administration (IIPA).
It has been our endeavour over the years to act as an academic center to influence governance and public policy so that they are in tune with needs of the citizens while simultaneously maintaining high standards of probity. We have reached a stage where the Regional Branch is recognized within the state and outside as an important instrument for capacity building for good governance. Our founding fathers had rightly chosen to enroll a mix of academicians, administrators and eminent citizens to the fold of the Regional Branch and it is through the efforts of these colleagues that we have been able to achieve our objectives.
The Regional Branch has to move forward and attracting young intellectuals from the academia, public services and the corporate world will be crucial to achieve this. These young minds will bring with them the new expectations from the public administrators and the governments. They will also possibly find solutions to the new challenges that the bureaucracy faces today. I am confident that the Regional Branch will continue through its activities to attend to some serious issues related to governance in the state and rest of the country.
As part of leveraging technology we have launched this website to reach our readers and well wishers. This will enable readers to benefit from the activities of the Regional Branch through click of a mouse. We welcome feedback on our programs for which a window is available on this portal. I assure you that the interest of readers and members of the IIPA will remain uppermost in our minds.
Sameer Rekhi
AIG (Policy & Training) J&K Police